Innovation & New Technologies
As part of our mission to improve people's wellness and wellbeing, we are committed to the utilisation of new technologies as they emerge and are demonstrated to have a positive impact. In order to optimise our use of new tools and techniques, we have partnered with organisations that have a wealth of technical knowledge and skills, allowing them to develop simple but effective tools that can streamline our processes and inform our decision-making.
There are several specific technologies that we are currently working to implement within our organisation, namely:
Artificial Intelligence – with AI we can obtain richer and more
complex data that can be used for rigorous predictive analysis,
allowing us to make decisions with a greater degree of accuracy.
Blockchain – by providing a secure way of storing and managing data, blockchain can support information traceability in the food supply chain and pave the way to further improvements in food safety.
Internet of Things – the increased connectivity of devices and systems means that more and more elements of a production infrastructure will be able to reside on the same computer network. As well as improving ease of use, a unified network managed with a powerful control and monitoring platform will make it easier to detect and address problems before they can have a serious impact on the production cycle.
We are aware that there are invariably security concerns to be addressed with any new technologies, and we will be utilising the skills of security specialists to guarantee that individual systems and our overall infrastructure cannot be compromised by malware, ransomware or other malicious attacks.
By ensuring that our people always have access to the best technologies at any given time, we are certain that we will be significantly aided in the realisation of our overall vision and mission.
We believe in sustainable agriculture by tackling the specific climate challenge(s) in specific farming area(s). Climate smart agriculture focuses on practices that can mitigate emissions, increase resilience or adaptation, and increase productivity.
Our overall impact will focus on the following:
Sustainable Agricultural Practices
Climate Smart Systems
Natural Resource Protection
Sustainable Consumption and Production
One-third of the small and medium-sized enterprises (SMEs) in the world are run by women. Female business owners in developing countries face significant challenges to run their businesses, particularly in accessing finance. At the present time an estimated 70% of women-owned SMEs in the formal sector in emerging markets are underserved by financial institutions. We will work with SMEs to get them investor-ready and help them to access finance.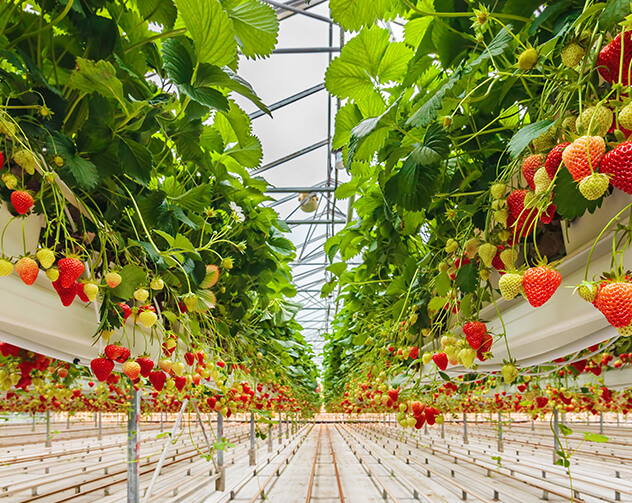 Entrepreneurship and Enterprise Development
As an organisation in which many individuals have a track-record of successfully establishing their own businesses, we are passionate about encouraging and enabling entrepreneurship. To do this we support SMEs every step of the way, including the development of realistic business plans, the creation of comprehensive growth and business strategies, and the identification of steps that need to be taken to ensure they have the best production set-ups and processes in place.
We are focused on building strong value chains and networks in African agriculture. We do this by: forming partnerships to align the needs of the producers and the markets; creating bridges between the manufacturers and the markets; building strategic relationships and leveraging opportunities through active networking; and mentoring, knowledge sharing and providing the required expertise.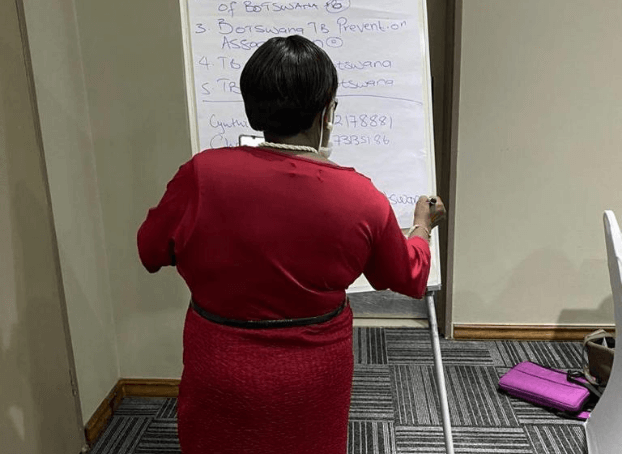 Human Capacity Development
We expand and promote access to services that encourage well-being through mentorship and training
We provide information, mentorship and tools for women, key and vulnerable populations who have the potential to become entrepreneurs and/or leaders in finance, agriculture and health
We train health care providers on a people-centred care approach to prevention, treatment and care support
In collaboration with our partners we provide technical assistance to relevant stakeholders with regard to human rights, gender and diversity, and inclusive approaches to health
We seek to improve people's quality of life through health interventions and the fostering of financial independence in underserved communities.
Community Empowerment Through Inclusion of Key and Vulnerable Populations
We host the National Network of people Affected by TB
We host the Botswana National Stop TB Partnership
Human Rights Approach to Health
We employ inclusive and compassionate language that respects the dignity and autonomy of affected communities in all our policies, regulations, strategies and  guidelines
We link health, economic and psycho-social services to people affected by communicable and non-communicable chronic illnesses
We continuously and systematically contribute to overcoming barriers in terms of accessing health and economic services
Gender Integration and Mainstreaming
We integrate gender equality considerations into all of our projects from inception onwards
Through our strategies, we demonstrate gender responsiveness in structure and procurement as standard practice
We work to improve gender diversity and women's inclusion in every area of the workforce
We recognise that the education of men and boys about the importance and benefits of gender diversity is vital to progress in this area
We recognise and monitor continuing developments in sexual and gender identity, for example with regard to trans people and those who identify as non-binary, in order to ensure that we are always being as inclusive as possible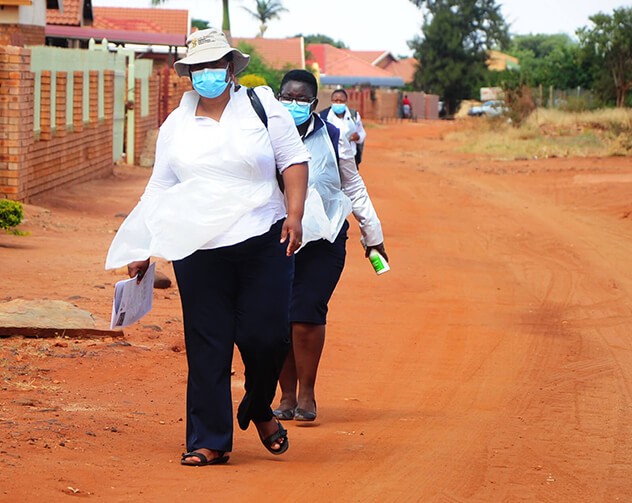 We provide a turnkey solution from farm to fork in agricultural projects, including:
Feasibility study
Business plan development 
Manufacturing
Local, regional and international market access
We drive decision-making and investments using evidence and data through comprehensive research, monitoring and evaluation.
We address the gaps and unanswered questions in order to support improved health and economic empowerment
We organise and initiate groundbreaking research in the interests of scientific advancement and public health
We harness gender analysis to identify points of intervention that will lead to the empowerment of individuals and their communities
Monitoring and evaluation
We integrate and track gender mainstreaming in all our work through design, project implementation, and monitoring and evaluation
We facilitate Community Led Monitoring (CLM)
We are data-driven, with all of our projects incorporating data collection and evaluation