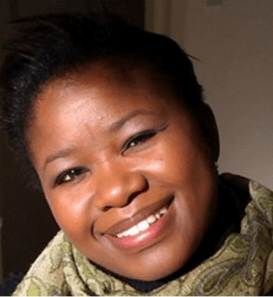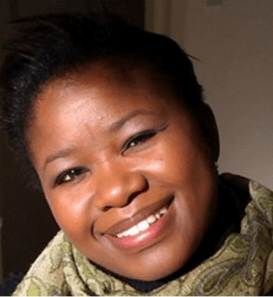 Bo Masole
Food Security
Bo Masole is the Chief Executive Officer of Victus Global Limited and a director of Victus Global Capital. She has extensive experience of working in international and African food manufacturing and production. During her 17 years in the industry she has mentored and audited suppliers for world-leading brands, food service providers and retailers, and has worked internationally in countries including China, India, Thailand, Indonesia, Vietnam, UK, Spain, Italy, France, Germany, Holland, Belgium, Poland, Brazil, Peru, Chile, South Africa, Uganda, Kenya, Swaziland and Zambia.
She has expert knowledge in various global supply chains, including fresh produce, meat, canned food, aquaculture, bakeries, drinks, confectionery, deli products and commodity products, and also has a comprehensive understanding of the import and export markets.
Ms Masole has in-depth knowledge of International certification bodies such as BRC, GlobalGAP, ISO 2200, ISO 9001, GFSI Global Markets Capacity Building Programme, the Soil Association organic standard, ECOCERT, IFS and Fair Trade.
She has worked with various organisations including UNIDO-WTO Zambia Trade Capacity Building Framework Project (from 2012-2015), Zambeef PLC, Iglo Group/Birds Eye, Pret A Manger Group, Brakes, Lidl Ltd, Compass Group Ltd and others.
Ms Masole has a BSc (Hons) Food Technology from Manchester Metropolitan University, as well as numerous food manufacturing qualifications.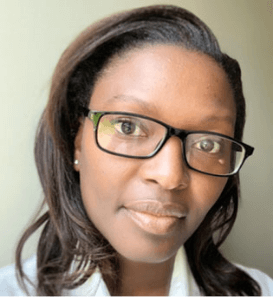 Precious Lloyd
Human Resources and Psychology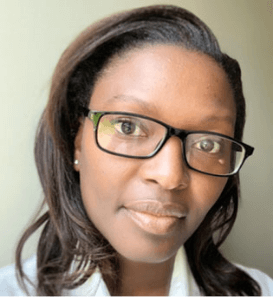 Precious Lloyd
Human Resources and Psychology
Precious Lloyd is supporting our human resources activities through the development of related policies and structures. She has gained global HR exposure during her career by holding senior level positions in Botswana, South Africa, Angola, the Democratic Republic of Congo and the USA. Within Botswana she has held the senior positions of HR Business Partner with Grindrod Petrologistics and De Beers, HR Manager with Botswana Oil, HR Specialist – Operations with the National Development Bank, and HR and Administration Manager with Population Services International. While based in South Africa, Precious has held the position of HR Business Partner with De Beers, with her coverage extended to the Angola and DRC regions. In Maryland, she held the position of Office Manager for the Towson University Day Care Centre.
Precious has served as a Board member for the National Development Bank's Pension Fund, where she was also the Principal Officer. She further served as an Executive Coach with Addenbrooke's Abroad and provided services to senior members of the Ministry of Health and Wellness. In addition, Previous established The HR People and has a dual role of both Managing Director and Senior HR Consultant.
Precious is an experienced HR Consultant and a practising Clinical Psychologist. She has a Master's degree in Clinical Psychology, a Bachelor's degree in Psychology and French, and a Diploma in HR Management. Precious is a member of the Institute of People Management and the American Psychological Association.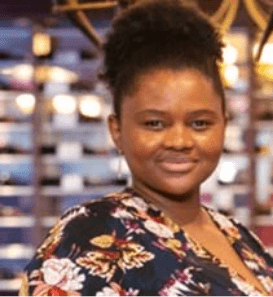 Nikki Chigodora
Marketing and IT Solutions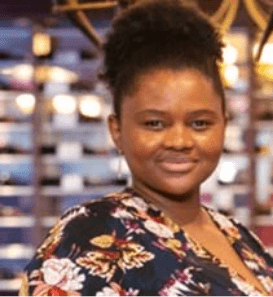 Nikki Chigodora
Marketing and IT Solutions
Nikki Chigodora is solution-focused, customer-oriented and dynamic manager with over 16 years of experience in rapidly changing, high-tech organisations. Over the span of her career she has led several teams in different industries ranging from software development to hospitality.
Nikki has dynamic skills acquired through working in different industries such as transport and logistics, telecommunications, pharmaceutical and tourism. Her passion lies in solving complex problems through the use of effective information communications technology and as such has done so in her management of key projects that have grown shareholder value and exceeded market expectations. She is a metrics-focused senior management executive who consistently increases market share through skilful team management and coordination of various stakeholders.
She has often served as a catalyst for successful business development initiatives, complemented by a high calibre of achievement in team motivation and leadership. This includes the documented ability to build and manage diverse, highly motivated teams across several emerging markets such as Zambia, Malawi and Botswana.
Mpho Chinyolo
Macroeconomic and Development Financing
Mpho Chinyolo
Macroeconomic and Development Financing
Mpho Chinyolo has extensive business and project management experience gained in the wake of a distinguished list of academic qualifications including: MS International Relations and Business from American University, Washington, DC; MA Economics ; BBA International Business and Graduate Certificate International Studies – Economics from Howard University in Washington DC, USA; and and Certificate Project Management at Georgetown University, also situated in Washington DC.
She has a solid background in development financing, policy formulation and strategic planning, project preparation and portfolio management. This includes project cycle development and management, with a special emphasis on economic analysis using results framework monitoring and evaluation across sectors, notably in public financial management, governance, youth development, human development, resource mobilisation, agricultural development, institutional capacity-building, private sector development and infrastructure. Mpho has also contributed at both operational and advisory level in academia, and has worked as an entrepreneur leading various innovative projects.
To date, her macroeconomics and development work has encompassed multiple countries in Eastern and Southern Africa, including South Africa, Botswana, Eritrea, Malawi, Tunisia, Sudan, South Sudan, Somalia and USA.
Mpho is a Co-Founder and Director of Equator Holdings (Pty) Ltd, which is a majority women-led investment holding company that has provided strategic development as well as economic and corporate advisory services in South Africa since 2014.
Other high-profile roles have included a period as Economic Policy Advisor to the President of Malawi focused on the economic recovery plan for infrastructure, mining, tourism, and management of public finance. She was also Senior Country Macroeconomist at the African Development Bank and at the World Bank as an Economist and a core team member for the annual African Development Indicators (ADI) publication and the Africa Results Monitoring System for bank project operations in Africa .
Mpho has also written extensively on these topics, including chapters on Africa's Economic Outlook and Southern Africa's Regional Economic Outlook on Promoting Youth Employment in Africa, Macroeconomic Developments, and Competition in Food Value Chains. She has also contributed Country Strategy Papers and Country Institutional Policy Assessments, and taught Statistics for Business and Economics to undergraduates at Howard University, Washington DC.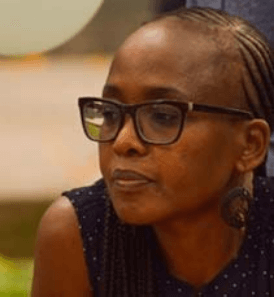 Dr Chawangwa Modongo
Executive Director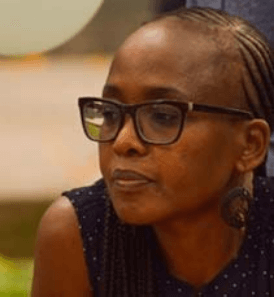 Dr Chawangwa Modongo
Executive Director
Dr. Chawangwa Modongo has an extensive programmatic and research track record, including in-depth knowledge of the Botswana health systems from policy to management, implementation and direct clinical care provision. She is one of the most experienced physicians in Botswana in managing HIV/TB co-infected patients as well as drug-resistant TB. For the past decade she has managed most of the drug-resistant TB, complicated TB cases, and TB cases with adverse effects secondary to HIV and/or TB drugs in the country. She provides technical assistance in TB/HIV, including drug-resistant TB, to Ministries of Health in Botswana and the Afro-region. Dr. Modongo has been a collaborator in several research TB and HIV projects implemented in Botswana.
Dr. Modongo earned her MBBch degree from the National University of Galway in Ireland. She has served as the lead TB physician for Botswana-Upenn Partnership and as Assistant Clinical Professor of Medicine at the University of Pennsylvania from 2012 to 2020. She has led several influential projects as the Principal Investigator or co-investigator, and has managed more than $15 million USD of grant funds from The U.S. President's Emergency Plan for AIDS Relief (PEPFAR) and National Institute of Health (NIH).
Dr. Nicola Zetola
Research and Clinical
Dr. Nicola Zetola
Research and Clinical
Dr. Nicola Zetola is an infectious disease/critical care physician and public health specialist who has dedicated his entire career to the understanding and implementation of better ways to care for HIV and TB infected people. He is a scientist who has extensive clinical, programmatic and research experience in HIV, sexually transmitted infections (STI), cervical cancer, Covid-19 and TB in both the USA and Botswana.
Dr. Zetola has a mixed academic and implementation background, as well as expertise in mixed-method research approaches. This has allowed him to design and implement highly innovative and successful programmes for client-centred care delivery, data systems integration through immediate translation of research findings into actionable activities, and the use of strict ('research level') data management and continuous monitoring and evaluation. In addition, he has led the design and implementation of multiple influential large-scale research and implementation programmes.
Dr. Zetola earned his medical degree from Universidad Peruana Cayetano Heredia, Peru. Subsequently, he obtained an internal medical degree from John Hopkins Hospital, Baltimore, USA; a public health degree at the University of California, Berkeley; an infectious diseases fellowship at the University of California, San Francisco; and a critical care fellowship at the University of Maryland.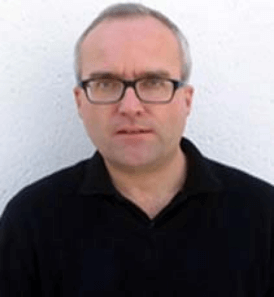 David Davies
PR & Communications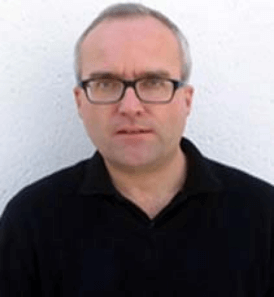 David Davies
PR & Communications
David Davies is a journalist, editor and consultant. Since gaining a journalism postgraduate qualification at Cardiff University in 2000, he has written for a wide range of technology-oriented magazines and websites, including IBC 365 (the online platform of the International Broadcasting Convention), SVG Europe, Pro Sound News Europe, Resolution and Installation. He has worked as a freelance editor and copywriter for manufacturers including Avid and Genelec, and is currently a contributing writer for technology PR agencies Content Communications (focusing on energy efficiency, green technologies and workplace wellbeing) and Page Melia (focusing on broadcast delivery and distribution).
He has programmed and chaired multiple conferences – most recently, a Broadcast Innovation Days event for Broadcast Solutions in Germany in October 2019 – and has been providing editorial services to Victus Global since 2012.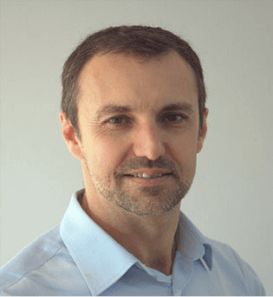 Marco Valle
Chief Financial Officer and Business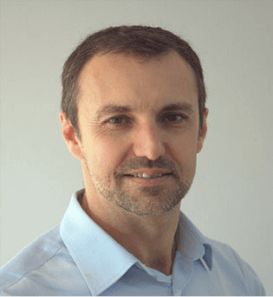 Marco Valle
Chief Financial Officer and Business
Marco Valle has experience across the full spectrum of business and accounting operations and statutory requirements. Since 2013 he has focused on working with entrepreneurs in order to achieve the sustainable growth and management of their businesses.  
He graduated from the University of Cape Town in 1993 with a Bachelor of Science in Engineering. He then worked as a Chemical Engineer before returning to the University of Cape Town (UCT) to complete the Accountants Conversion Course for postgraduate students as well as a Postgraduate Diploma in Accounting. Marco completed his articles at KPMG in Cape Town and was admitted to the South African Institute of Chartered Accountants. He is also a registered tax practitioner.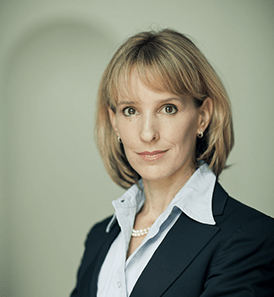 Jenni Chamberlain
Investment and Business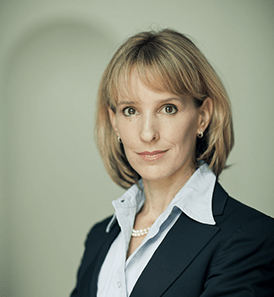 Jenni Chamberlain
Investment and Business
Jenni Chamberlain serves as Chief Executive Officer of Altree Capital and CIO/Portfolio Manager for the Fund. She has been instrumental to the development of the African capital markets and has worked in various asset management, investment banking and corporate advisory roles across the region. Ms Chamberlain's tenure across the African capital markets spans across two decades, and she has been actively involved as investor and/or lead agent for numerous primary and secondary market transactions across the continent. She has worked on many deals on the majority of African Stock Exchanges and has an intimate knowledge of trading these markets, including regulatory oversight, compliance controls, currency considerations, custody, administration and operational/back offices issues.
Prior to launching the Fund in June 2006, Ms. Chamberlain served in a number of senior positions, including Chief Executive Officer of Securities Africa Limited and Managing Director, EMEA Equities at HSBC. Whilst at HSBC, she served as member of the EMEA fundraising team and managed the listing process for African companies.
Ms Chamberlain was named Reuters top-ranked African Research analyst from 1997–99. Her work on the African capital markets has been cited by numerous news agencies including Barron's, BBC, CNBC and Thomson Reuters.
Ms Chamberlain has also had a strong presence in industry media and at investment events for many years. She has written for a number of industry publications including Africa Fund Manager, MENA Fund Manager, HedgeNews Africa, Hedge Funds Review, HFM Week, MaxHedge and SwissHedge, and has spoken at numerous African investment conferences including Global Frontier Markets, Hedge Funds World Africa, Jetfin Africa, Opportunity Africa and Consortium 2011.
She received a BComm degree in Finance, Marketing and Information Systems from the University of the Witwatersrand, South Africa.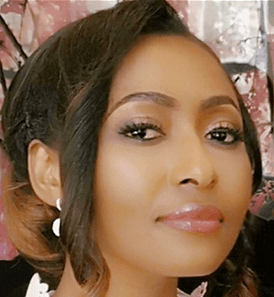 Michelle Chivunga
Innovation and Technology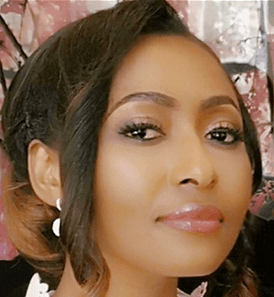 Michelle Chivunga
Innovation and Technology
Michelle is a globally recognized Blockchain, Digital Transformation and central bank digital currency professional. She is also senior Government Advisor working with several governments and international groups including Government of Bermuda, African Union, United Nations, International Chambers of Commerce, World Trade Organisation, G20 Business Summit/B20 group.
Michelle is well known for her work in Digital Transformation and Blockchain sectors having been in the Digital Economy Blockchain space since 2010. She has been recognized as Top 10 Woman in Blockchain in Africa and one of Top 40 Global Fintech4Good Fellows linked with the UN.
She now runs and owns one of few female-led black African-British Global Digital Economy and Blockchain companies in the UK and the only Environmental, Social, and Governance driven group focused on Blockchain for emerging and commonwealth markets, particularly women, youth and minority groups.
Michelle also holds several board positions including being a Taskforce member of the Digital Transformation and Trade Working Group of the African Union which represents 55 Heads of Government in Africa and part of the Digital Transformation and Women Empowerment Taskforce of G20 Business Summit/B20 group.
A respected professional with access to an extensive network of global stakeholders in the digital economy, financing, sustainability and global government arena. Michelle is often referred to as a young thought leader and investor in the Blockchain, Finance space working at the highest level with governments, family offices, Investors, Women' groups, central banks and corporates around the world. She has been at the forefront of global Blockchain and Digital Economy projects.
Michelle is particularly passionate about sustainability, women and youth development, advocating for inclusive and sustainable financing, digital solutions and policies that leave no one behind.